As you're planning the trip of a lifetime, you're already getting excited about the destinations you're about to discover. You have spin the globe, you booked your flights and now comes the time when you have to spend money again – on travel insurance.
Depending on where you're from, you might be aware of different travel insurance companies. Although, when it comes to long-term travel, long backpacking trips or digital nomad journeys, these classic companies might not fit your needs.
There are two very popular companies to consider in my opinion – World Nomads and SafetyWing. In this post, I'll be comparing both companies to help you make the right decision. At the end of this post, I'll be answering any questions you may have regarding travel insurances and long trips.
I know – buying a digital nomad or backpacker travel insurance isn't that fun. So, let's try to keep it simple!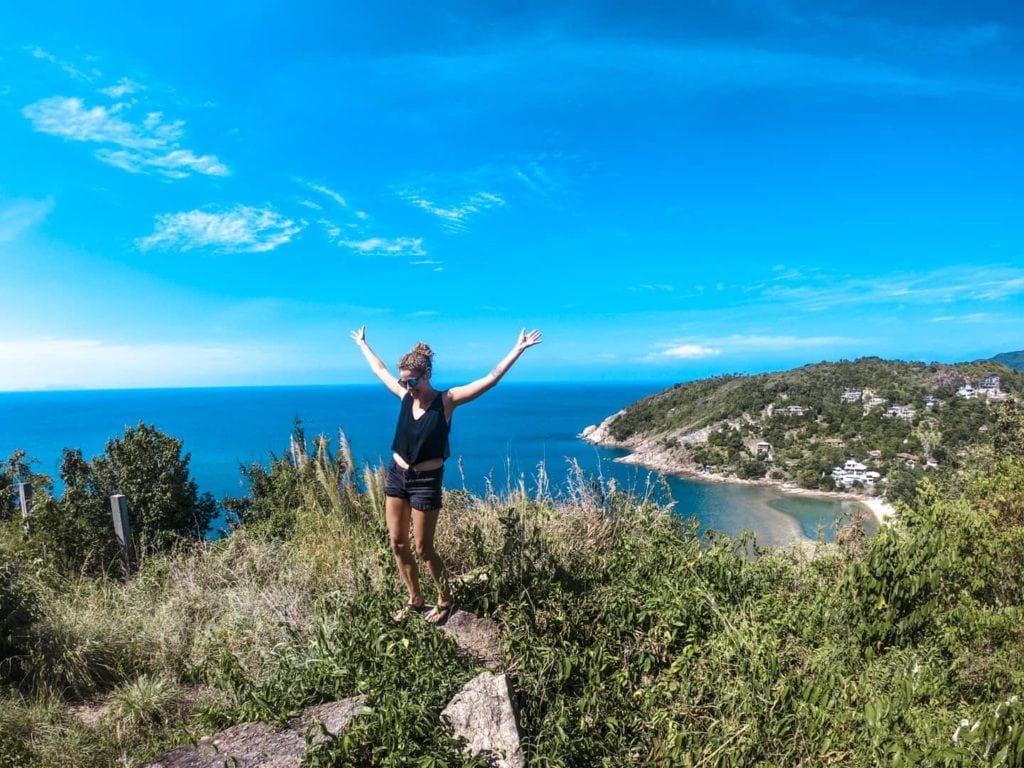 Pros and Cons of Buying a Travel Insurance
Travel insurance is one of those things that you don't realize you need it until you really really need it. Like being in a hospital bed in a foreign country faced with a $12,000 bill, need it. As the saying goes, if you can afford to travel, you can afford to purchase travel insurance!
Pros of purchasing travel insurance:
When sh*t hits the fan, you're covered.

As much as you think you are, you're not bulletproof and you're not immune to Murphy's Law. Unfortunately, things happen and I'd hate for you to have to return home only one month into your trip because of an emptied out bank account due to an unexpected hospital visit.
Cons of purchasing travel insurance:
It costs money.

Do you know what else costs money? Contracting malaria or the bird flu while in Vietnam and racking up a hefty hospital bill that you can't afford so they take your passport.

Just buy travel insurance.
Now that you get the importance of travel insurance, which carrier provides the best long-term travel insurance out there? Introducing…the battle of long-term travel insurance providers.
SafetyWing | Long-Term Travel Insurance
SafetyWing is hot off the press when it comes to long-term travel insurance. Although new, SafetyWing is backed by some of the biggest insurance companies around. Their slogan is "for nomads, by nomads" so one can only guess it's excellent travel insurance for digital nomads. At the price point, it's also the perfect cheap backpacker travel insurance, too!
SafetyWing has really come in to shake up the travel insurance game and here are some important points to note about this long trip travel insurance company:
SafetyWing Travel Insurance Pros:
Price point.

Coming in at $37 USD/month, SafetyWing is one of the cheapest long-term travel insurance options out there. If traveling in the US, it goes up to $67/month which is still cheaper than most high-level health insurances.

Worth it.

Can be purchased while on the road.

I get it. Pre-trip butterflies mean often forgetting things on your pre-travel checklist. If you fly into your destination and have a lightbulb moment that you forgot to purchase travel insurance, you're in luck. You can purchase a plan at SafetyWing at any point of your travels. Pre-departure or 3 months in, it's available to you.
SafetyWing Travel Insurance Cons

:
It's still new.

Which means they're still working out some kinks. Reports say that it takes them a little longer to file claims and get things organized. Growing pains of a new company that I'm sure they'll work out soon.
What's covered by SafetyWing travel & health insurance:
Hospital coverage for illness or injury

Urgent-care

Prescribed medicines

Physical therapy and chiropractic care

Emergency dental

Lost luggage (but not pricey electronics)

Travel interruption/delay

Natural disaster (a new place to stay)
Check the price for SafetyWing
World Nomads | Long-Term Travel Insurance
World Nomads is a household name when it comes to long stay travel insurance. They've been around for a while and they're supported by countless bloggers and travel companies. While they're not the cheapest long-term travel insurance option, they do have pretty comprehensive coverage.
Do World Nomads carry the best travel insurance for long-term travel? Check out their pros and cons to decide for yourself.
World Nomads travel insurance Pros:
Covers lost/stolen electronics.

If you're a digital nomad, your laptop is your lifeline. Without your laptop, you can kiss your digital nomad life goodbye.

Two different policy options.

World Nomads offers two different policies at different price points. If you're an adrenaline junkie, there's a policy that covers accidents from your high-risk activities. If you're traveling for the Instagram photos, maybe you don't need that intense of travelers insurance (no judgment here).
World Nomads travel insurance Cons:
It's quite pricey.

The basic plan runs about $120 USD/month (but also depends on age and which region you're traveling to).
What's covered by World Nomads travel & health insurance:
Hospital coverage for illness or injury (must purchase "Explorer" option for sports injuries)

Day surgery and outpatient treatments

Prescribed medicines

Emergency dental

Lost, delayed or stolen baggage

Trip cancellation (due to medical or related death)

Travel interruption/delay

Natural disaster (a new place to stay)
Check the price for World Nomads
Things to Consider When Buying Your Travel Insurance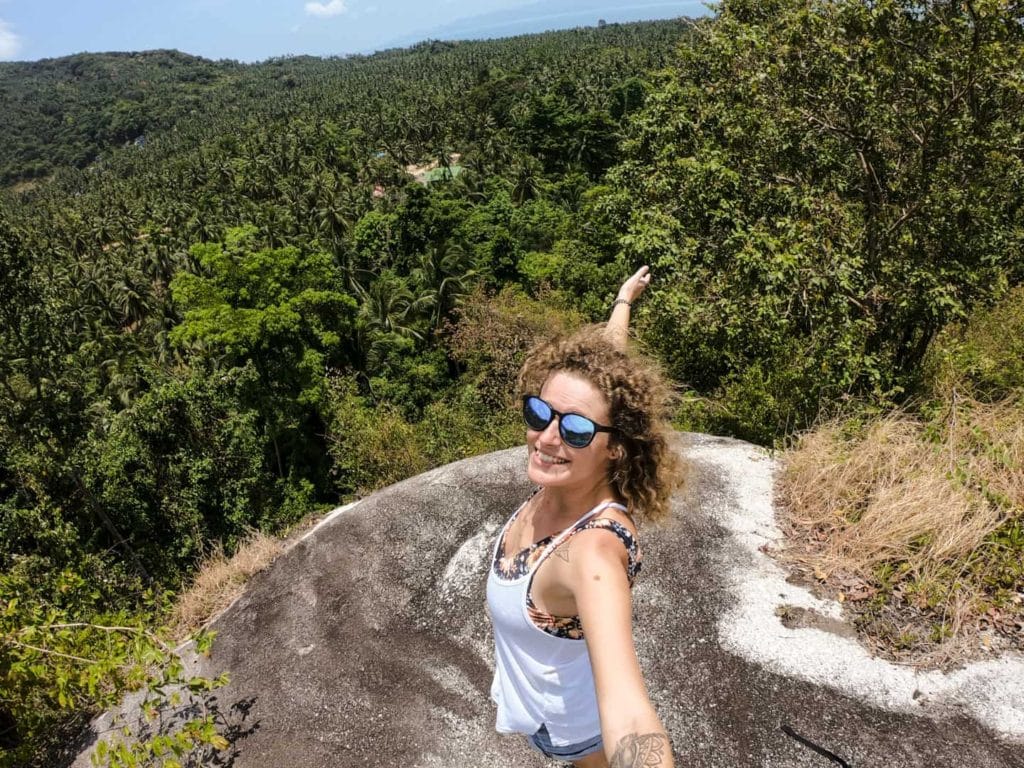 If you're feeling still undecided on which insurance could be the best option for you, here are the things you should keep in mind. Note: you should also read the full policies to be fully aware before making any rushed decisions.
Where are you going to travel? Some countries are more pricey when it comes to medical bills (the United States for example). Are you going to the other side of the world? Are you heading to Southeast Asia? Some countries have more risks in terms of bacterias, virus, etc. These are all things to keep in mind when choosing your travel insurance.
Do you currently have health insurance at home? Some providers are pretty flexible and some others aren't. When getting your quote, give accurate information to see if you can access the insurance coverage with your current situation.
Are you going to travel short-term or long-term? If you're moving to another country or if you go on one-week holiday will definitely influence the cost of your travel insurance.
Will you drive a scooter/motorbike? Will you dive? Or will you do anything "crazy"? You should make sure your insurance will cover you in any potential situations.
Will you travel with valuables? Are you planning on insuring them?
Do you have any ongoing medical conditions?
FAQ about Travel Insurance
What's the
difference between travel insurance and health insurance?
Travel insurance is for what I would call "holiday people" which refers to travelers who visit a destination temporarily and then head back home. The travel insurance covers them for medical emergencies abroad, cancellations and possibly personal belongings depending on the plan they chose.
Health insurance is also what you have at home or what you could have if you're an expat in a foreign country. The health insurance isn't only for emergencies for also covers you for chronic illness or ongoing treatments. It allows you to get regular check-ups too.
Can you buy travel insurance whilst abroad?
Depending on the providers and companies you decide to go with, you can or you can't. It can also be a bit more pricey when you do this. Although, SafetyWing offers this option.
Ideally, you should buy your travel insurance before leaving your country. You never know when an incident could occur.
Can you cancel travel insurance?
Depending on your provider, you might be able to cancel your travel insurance within a time period. Before buying your travel insurance, make sure to know until when you can cancel your policy.
Real Life Examples & Medical Travel Stories
Up to this day, I didn't have any medical emergencies that required going to the hospital, but I also had a few minor injuries or problems abroad. Although, you should know I try to be very cautious when I'm abroad and I also am sober, which means, I know how to stay out of trouble! That being said, I'm not a superhero, which means anything could happen at any time. Knocking wood.
Some of my friends abroad weren't that lucky though. So let's talk about real stories from my experiences and from friend's experiences.
After almost 5 years of traveling the world, I had a few minor injuries or problems. None of them required me to use travel insurance or to go see a doctor, but you can judge for yourself! (To be fair – I hate doctors, ha, so I'm good at avoiding them.)
I had a big eye infection (which created a small ulcer in my eye) – drops with antibiotics and a big break of contact lens helped.

I had an ear infection after a surfing trip in Indonesia which became a throat infection later on.
I had head lice (I know, ew.) in Indonesia (I guess the helmets didn't help here.)
I had another eye infection in Malaysia a few years later.

I had a UTI in the UK (I managed to get a prescription for antibiotics without seeing a doctor).

I had my finger squeezed in a chair in Portugal which resulted in a very swollen finger.

I had a toe injury in Portugal (no idea how it happened).

I had very bad food poisoning in Indonesia.
It doesn't sound this fun, right? If you're wondering why I didn't see a doctor – well, in Indonesia, you can get antibiotics at the pharmacy without prescription – so I skipped the prescription part. In Portugal, I was living with a pharmacist which means, my friend gave me recommendations. Then, in the UK, I was living with a family who had a family doctor, which they contacted for me. Basically – I was pretty lucky.
Over the years, and especially in Southeast Asia, I witnessed a lot of incidents as well as scooter crash. Here are friend's stories abroad:
My friend got a very bad scooter crash in Bali.

A lot of my friends had a scooter crash in Bali. I can count at least 5 close friends.

My friend has a bad UTI which became a bad kidney infection later on in Indonesia.

My friend got a viral infection while doing her dive master course in Indonesia. She had to fly back home eventually because she was too sick.

My friend hit the reef while surfing in Indonesia and he had to get plastic surgery after the incident as his face was

destroyed

.

My friend got stitches after a surfboard hit his forehead in Indonesia.

My friend got dengue fever in Thailand.
My friend got stung very badly by a jellyfish in Malaysia.
And I'm probably forgetting some stories here. I also remember a story in the Philippines when someone from the hostel got a perforated foot from jumping in the water. Turned out, he jumped on an anchor.
Remember the saying Better Be Safe Than Sorry? Well – sometimes it's better to be safe.
Any medical emergency stories to share? Let us know in the comments!
You may also like:
Get your monthly (and funny) dose of adventures! Subscribe now! #YesPlease
Are you enjoying this website? If your answer is yes, you should use my affiliate links to book your accommodation for your next adventure: Booking.com, Agoda and Hostelworld!

Disclaimer: This post may include affiliate links. Happy travels!