So you decided on your next destination: Koh Tao. Well, first, let me tell you that it's an excellent choice. Then, you should know that Koh Tao is great when it comes to hostels too. So, you're sitting there looking at your options for hostels and it seems overwhelming? Let's take a look at the options together.
If you're planning on backpacking Koh Tao while in Thailand, here's a list of the best hostels in Koh Tao.
Koh Tao Backpacking | Best Koh Tao Hostels & Travel Tips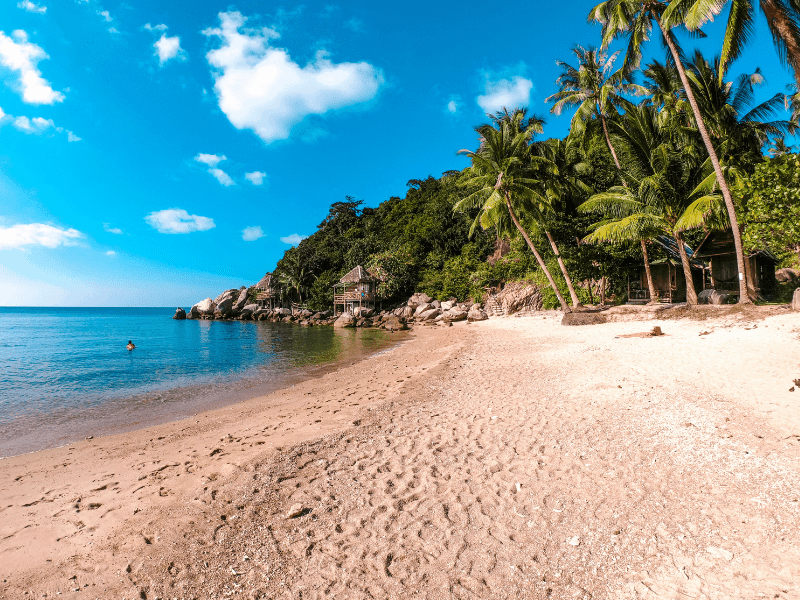 Why Every Backpacker Should Stay in Koh Tao While in Thailand
Koh Tao is a small island, but it won't disappoint when it comes to beauty! Koh Tao is, by far, the most beautiful Thai island. It's also a great destination for adventurers and water lovers. If you love to snorkel or want to try scuba diving, you should definitely head to Koh Tao at some point.
What to look out for when booking your hostel in Koh Tao, Thailand
Personally, I love staying in hostels as it allows me to meet and connect with fellow travelers. The atmosphere is actually one of the reasons that will make me love or remember a hostel. Of course, this means you want to stay somewhere where there's something going on – especially on a small island like Koh Tao!
If you aren't comfortable with the idea of riding a scooter then you should also consider the location of your hostel so you can walk easily to every good restaurant and bar around you. Otherwise, driving a scooter will make your life easier! If you aren't sure if driving a scooter is right for you yet, well, you should know that driving in Koh Tao is relatively easy. The roads are wide, the traffic goes quite slow and it won't be super overwhelming! Although, if you're planning on driving to the viewpoints, the hills can be quite steep and there can be gravel, so only experienced drivers should try these roads.
Anyway, if you're not planning on driving, an area such as Sairee Beach would be an excellent choice!
I'd also suggest that you read reviews when making a booking to make sure you get a positive experience out of your trip.
Top & Best Backpacker Hostels in Koh Tao, Thailand
In this post, you'll find information about the best Koh Tao hostels:
The Dearly Koh Tao Hostel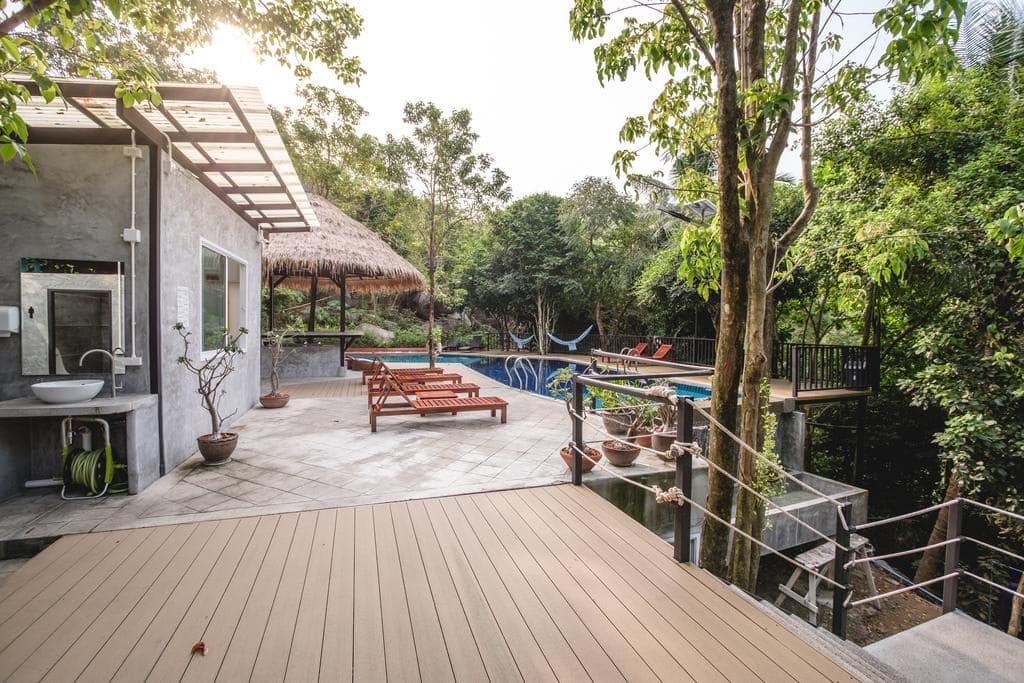 ---
Planning your upcoming adventures? Travel by bus! (It's cheap!)
---
The Dearly Koh Tao Hostel is the hostel in Koh Tao with the best reviews at the moment. It has a clean, modern and very bright design. They offer dorms and private rooms on site as well as a rooftop area, a huge pool, a restaurant and a bar. The rooms come with a very good breakfast and it's also a great option for solo travelers as the atmosphere is quite promising. The hostel is located not too far from Chalok Baan Kao Beach.
Nirvana Guesthouse and Hostel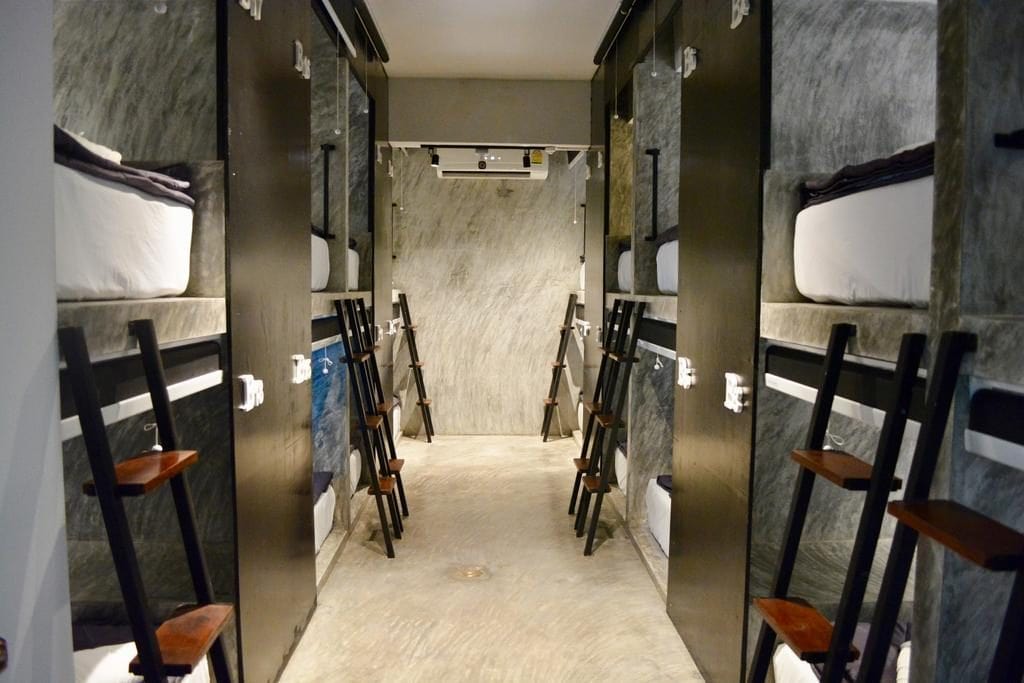 Nirvana Guesthouse and Hostel also has great reviews. They offer both dorms and private rooms and let's take a few minutes to talk about their beautiful dorms. They have these "pods" that promise a bit more privacy if we compare with "normal dorms". There's a terrace on site. In terms of location, it's brilliant, especially for those not keen on driving around the island. The hostel is located only 2 minutes away from the Pier and you could reach the famous Sai Nuan Beach easily.
Savage Hostel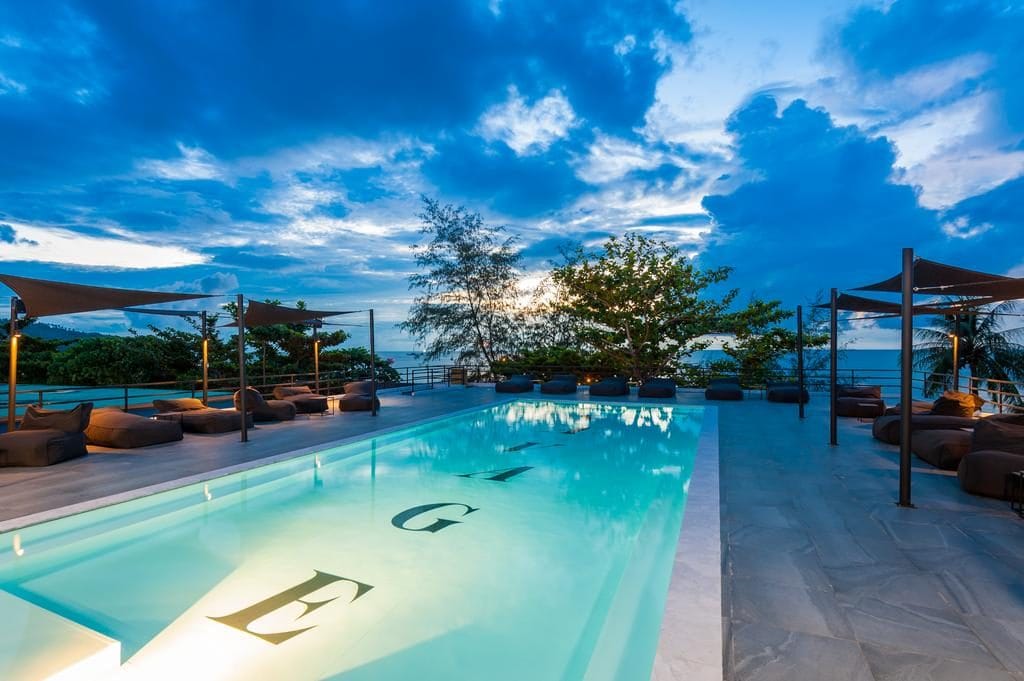 Savage Hostel is a unique and beautiful hostel to consider for your stay in Koh Tao. (It would be my pick!) They offer both dorms and private rooms. Their dorms are offering privacy with a pod style. There's a huge pool as well as a roof-top which should be offering great views! There's a restaurant on site which offers delicious breakfasts (the restaurant is also open to the public). The set up is great for those traveling with their laptop too (hello digital nomads). Located in Sairee Beach, it's definitely one of the best locations.
BP Hostel
---
Grab your Airbnb discount!
Did you know? You could get an extra Airbnb discount using this
link
! If you already have an account, you can create a new one. Thank me later!
---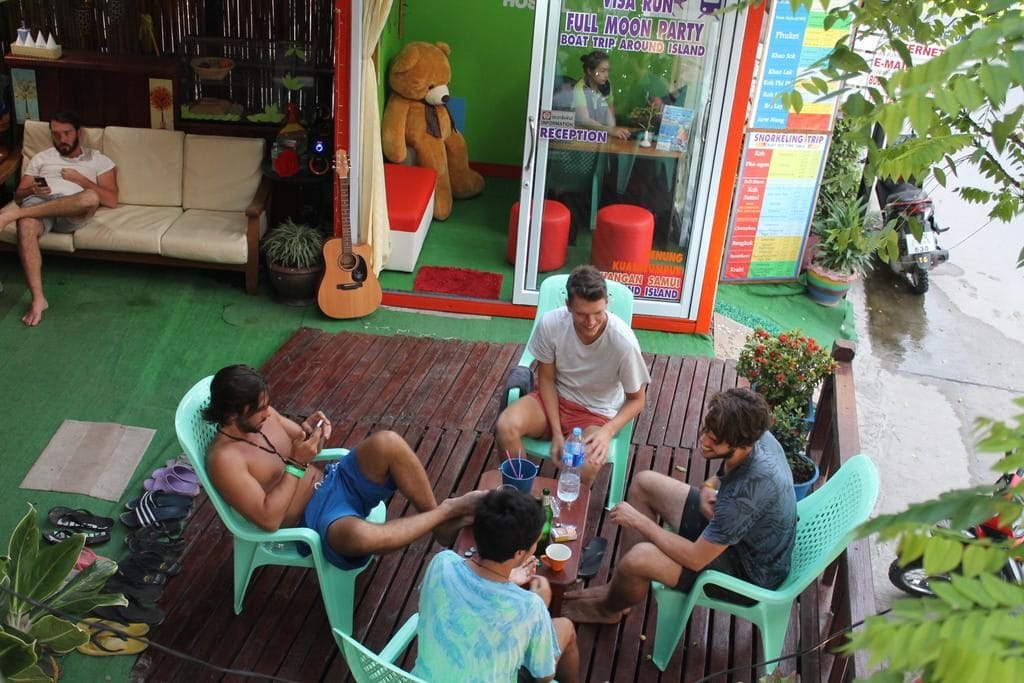 BP Hostel is the kind of hostels which make you feel like at home. With their cozy chill vibes, you can also relax on the terrace. It's a very budget-friendly hostel which is great considering most accommodation options can be expensive in Koh Tao. Located in Sairee Beach, it's a great option if you're on a budget.
White Jail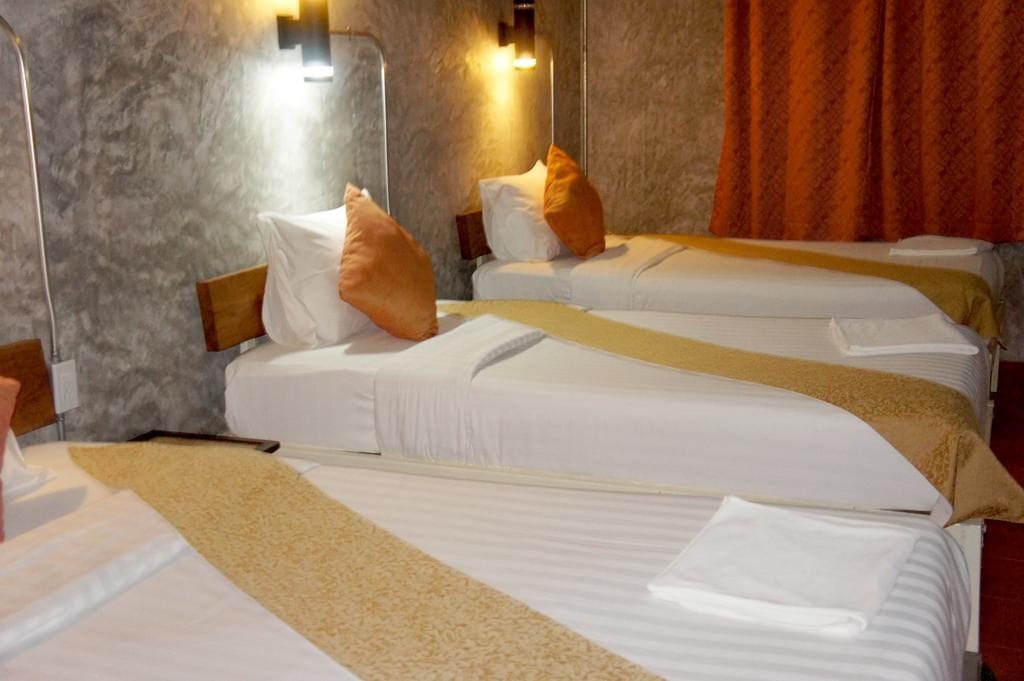 White Jail suggests a jail concept, but I'd say their jail idea looks modern and quite comfortable! The name comes from their location history, as the area used to b a political prison. They offer both private rooms and dorms and there are a lot of areas where you can sit and relax on site. There's also a terrace and a bar and it comes with a good breakfast too. Located a few minutes away from the pier, it's a great option.
Book a dorm (only available on Hostelworld)
Oasis Hotel-Pods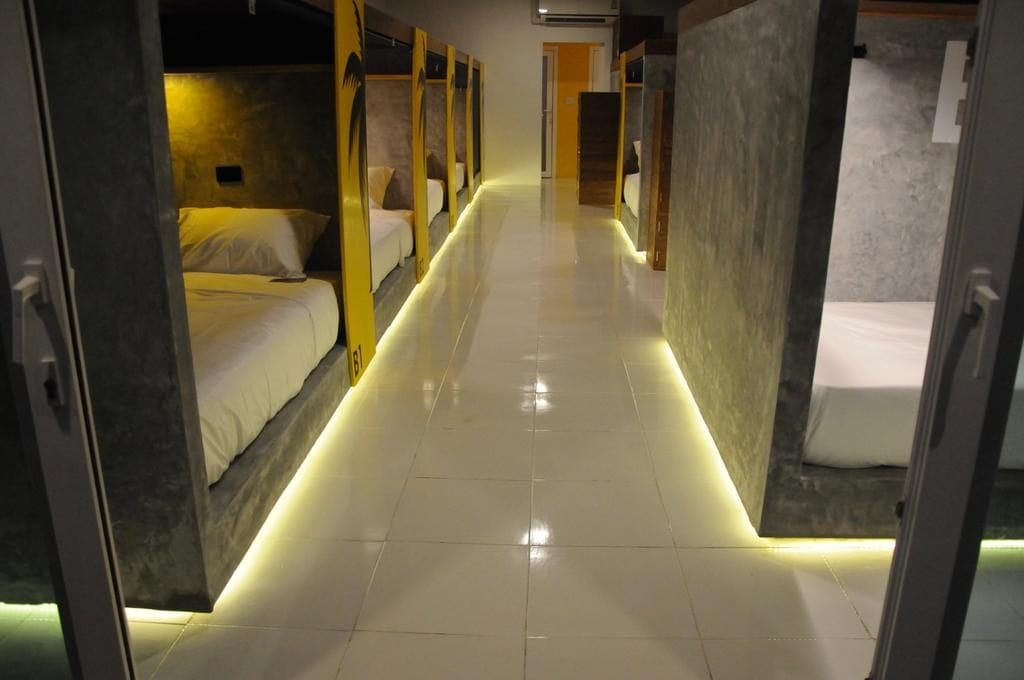 Oasis Hotel-Pods nailed it in terms of pod-style dorms including single beds… and double beds. You can either relax nex the swimming pool or in the lounge. Located a few minutes away from the pier, it's a great location for sunset lovers and for those who don't want to go around via scooter.
DPM Koh Tao Diving Hotel & Bar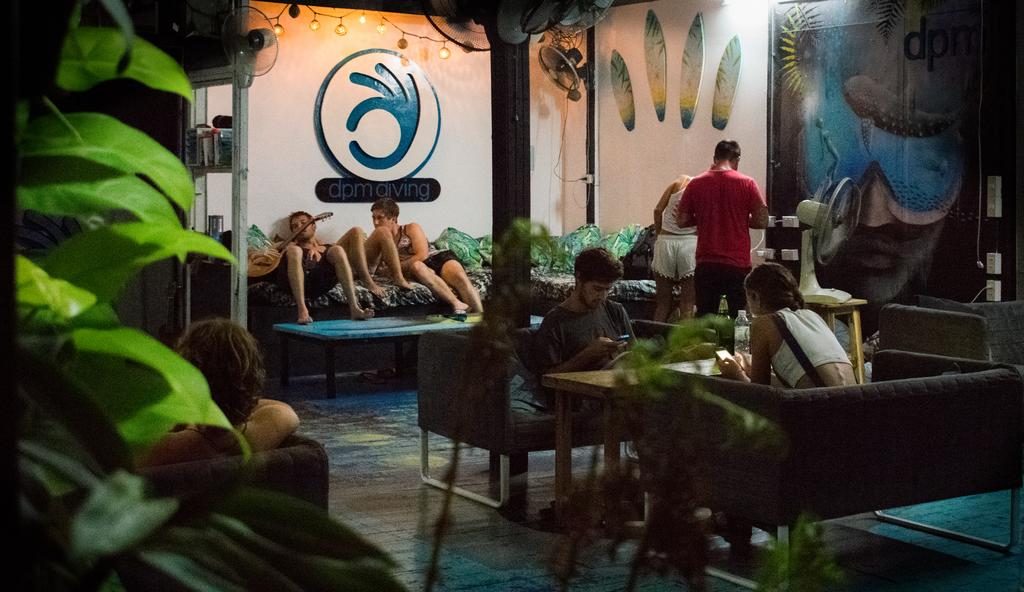 DPM Koh Tao Diving Hotel & Bar is a great option for those who are planning on diving while in Koh Tao. (Thinking about diving in Koh Tao? Read about my Open Water experience in Koh Tao here.) They offer both private rooms as well as dorms. Their dorms offer a bit of privacy with their curtains around the beds. There's also a bar and a restaurant on site. This one is located right on the beach which means it's a great location too.
Indie Hostel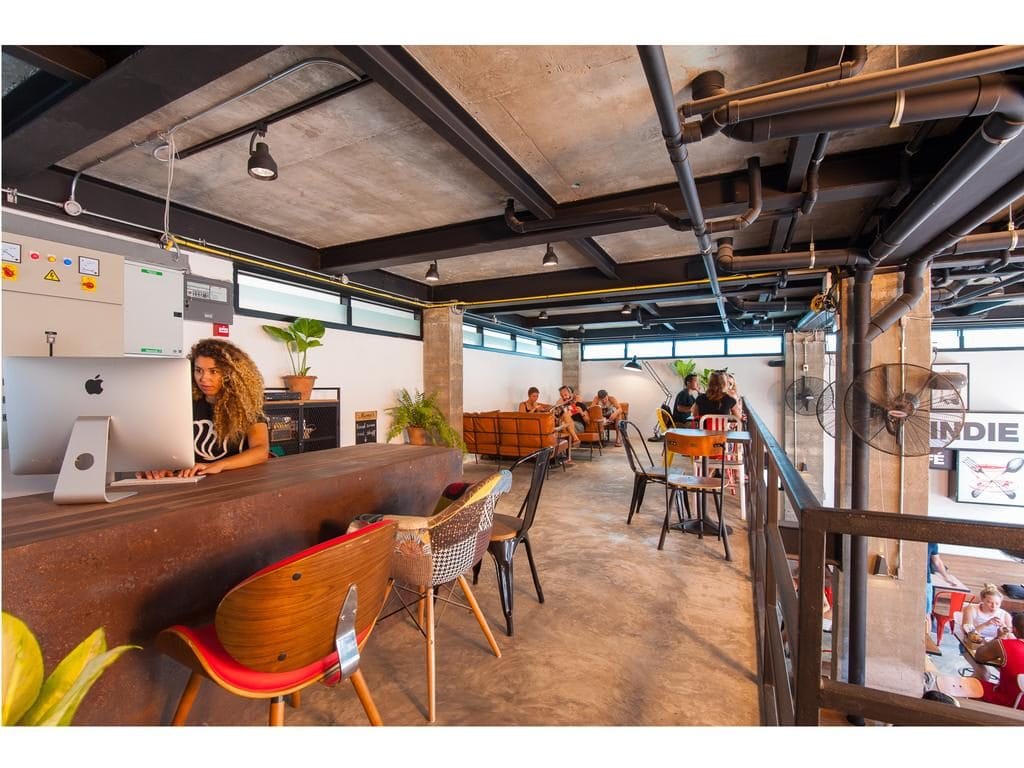 Indie Hostel is a budget-friendly hostel which offers a modern design as well as very cool dorms (pod-style). They also offer private rooms. Featuring a terrace, a bar and a restaurant, you can also add their very good breakfast a big bonus! It's a great option for solo travelers and especially since their private rooms are super affordable. Located on Sairee Beach, this hostel is an excellent choice!
V Hostel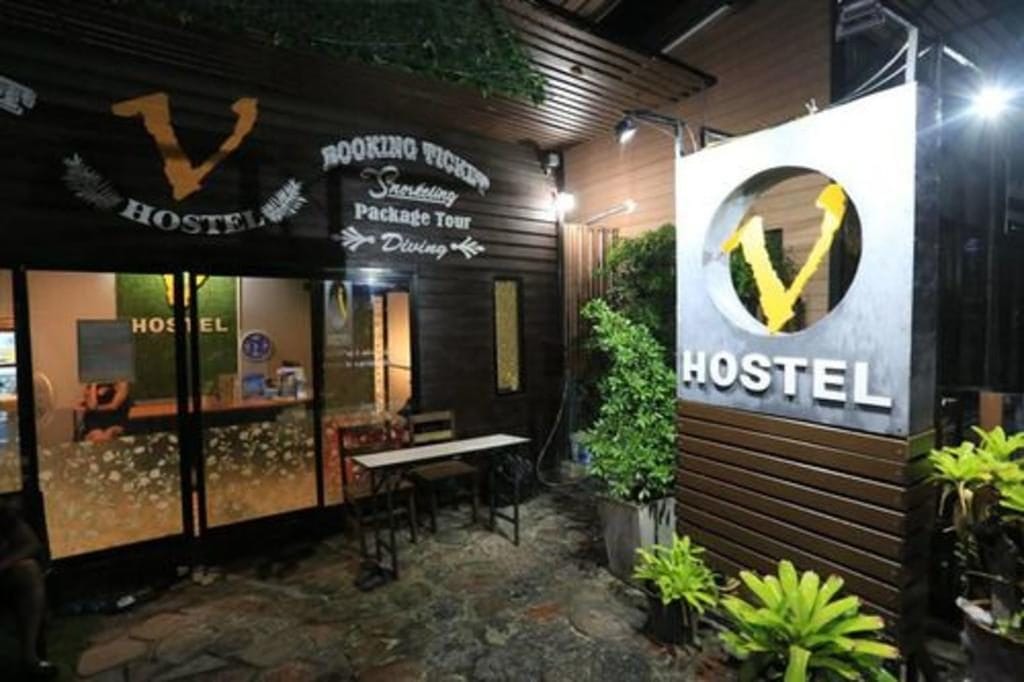 V Hostel offers pods and dorms (they call their rooms apartments, so check the photos before booking your room) at very affordable rates. Their rooms come with a tasty breakfast and a fully equipped kitchen which is quite rare for Koh Tao. Located 1 kilometre away from the pier, it's not a bad location either!
Sleep Inn Hostel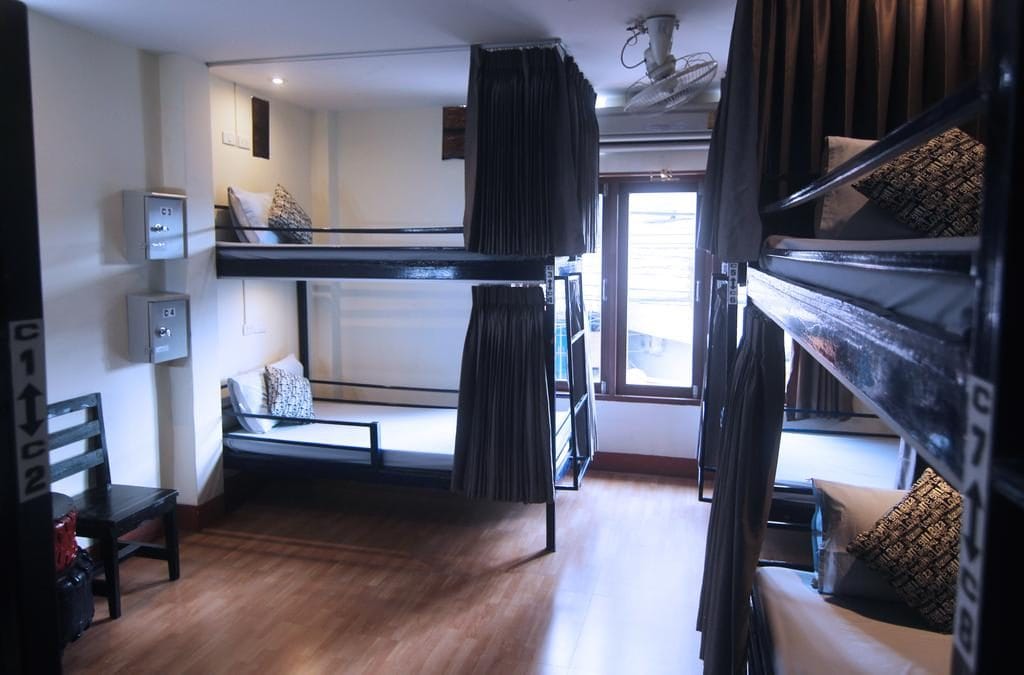 Our last hostel is Sleep Inn Hostel. This one is a bit more old-school, but they adapted their room for a bit more privacy (they have curtains around the bunk beds). It comes with breakfast and free coffee and tea, which is a big bonus! Located a few minutes away from the pier and the beach, this home-style hostel is also a cool option to consider.
Have you ever been to Koh Tao? Where did you stay?
You may also like:
Plan your trip to Thailand
Get your monthly (and funny) dose of adventures! Subscribe now! #YesPlease
Are you enjoying this website? If your answer is yes, you should use my affiliate links to book your accommodation for your next adventure: Booking.com, Agoda and Hostelworld!

Disclaimer: This post may include affiliate links. Photo credits go to Booking . com. Happy Travels!