When in Koh Phangan, make sure to head to the beach! There are many beautiful beaches to pick from. If you're wondering what are the best beaches in Koh Phangan, check out this list.
Obviously, you should note that the Koh Phangan beaches are very pretty. With white sand beaches and turquoise waters all around the island, it's impossible to be disappointed. Feeling too hot? Just grab your swimsuit and head to the coast!
The winner is: If you're looking for a quick answer, the best beach in Koh Phangan is Haad Rin Beach according to my standards.
Note: Sunset lovers should head to the west coast and sunrise early birds should head to the east coast.
Guide to Koh Phangan Best Beaches
There are many more beaches to discover in Koh Phangan. These 4 beaches are my all-time favorites.
Bottle Beach
---
Planning your upcoming adventures? Travel by bus! (It's cheap!)
---
Bottle Beach is a beautiful beach located in the North of Koh Phangan. As it's quite a secluded beach and because it's not that easy to get there, it's not that busy, which makes it the perfect beach or those who want a bit of peace and quiet.
There are many ways to get there – by scooter (only for experienced drivers), by hiking or by boat. You can read my full guide on how to get to Bottle Beach here.
Haad Rin Beach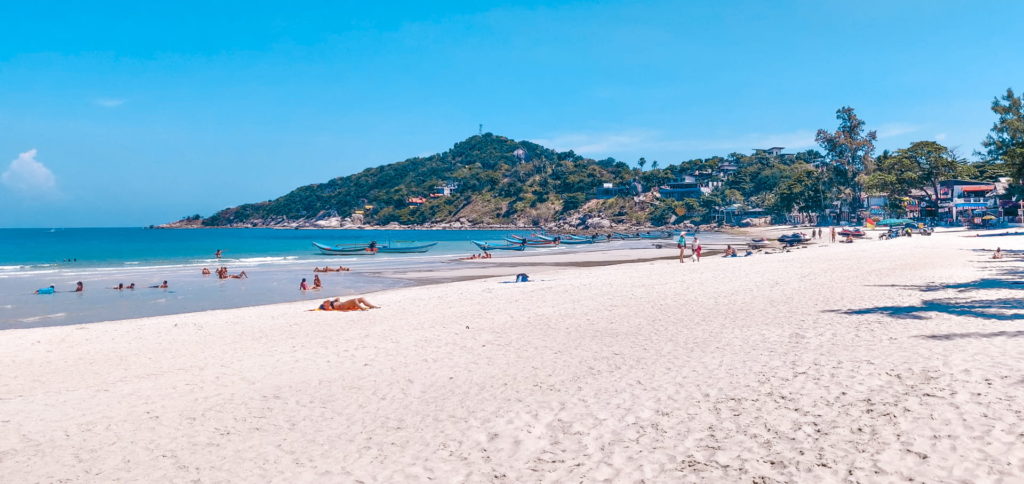 Haad Rin Beach is my favorite beach in Koh Phangan. Haad Rin is a huge white sand beach also known for the famous Full Moon Party. (Yes – it's happening there.) You can expect restaurants and bars around. There are many backpackers in the area, so this beach is definitely busy. Although, it's a long beach which means it doesn't feel super crowded.
---
Grab your Airbnb discount!
Did you know? You could get an extra Airbnb discount using this
link
! If you already have an account, you can create a new one. Thank me later!
---
It's easy to get there by scooter and you can also admire incredible views along the way. This beach is located in the south of Koh Phangan.
Mae Haad Beach & Koh Ma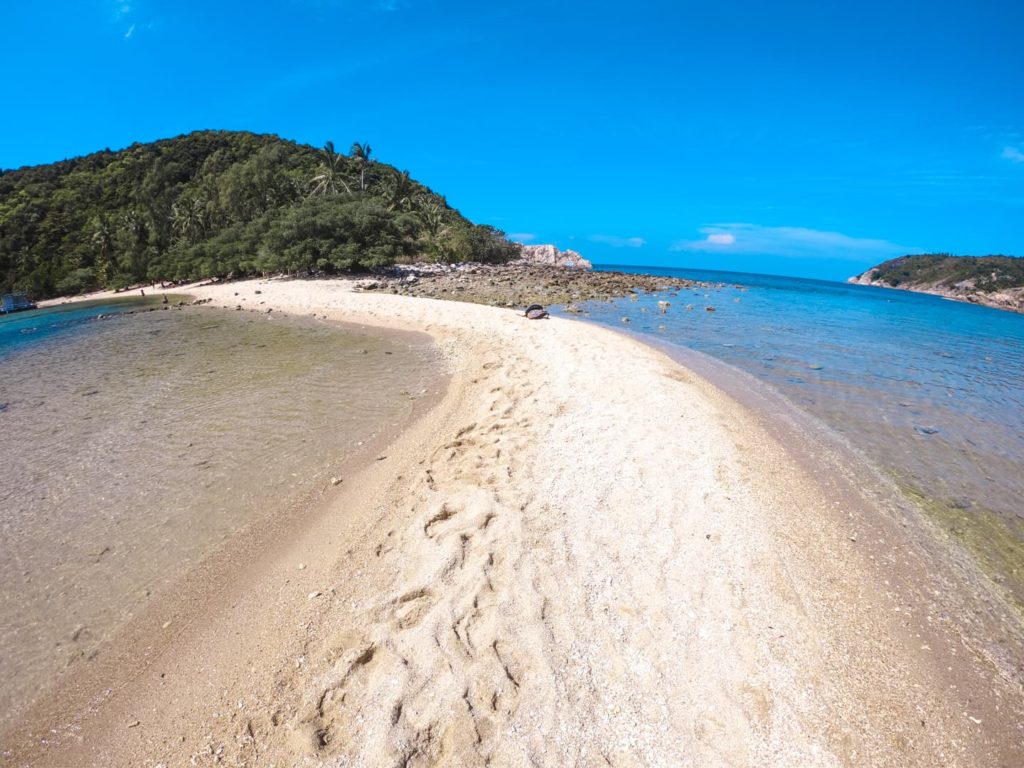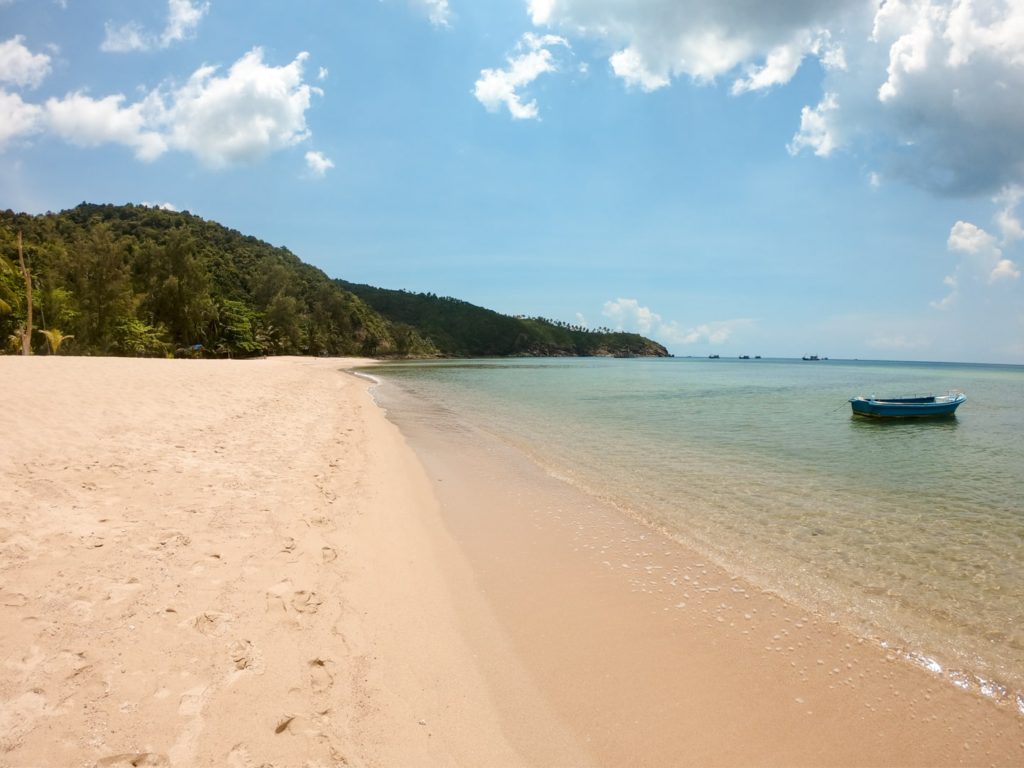 When I found out about Koh Ma, I quickly added this beach on my list of beaches to discover in Koh Phangan. The reason why Koh Ma is so popular is that depending on tides, you can walk on a sandbar to get to Koh Ma island. This beach is also super big, and if the tide is high, you can swim around Koh Ma without big crowds.
It's easy to reach Mae Haad Beach via scooter. This beach is located in the north of Koh Phangan.
Haad Than Sadet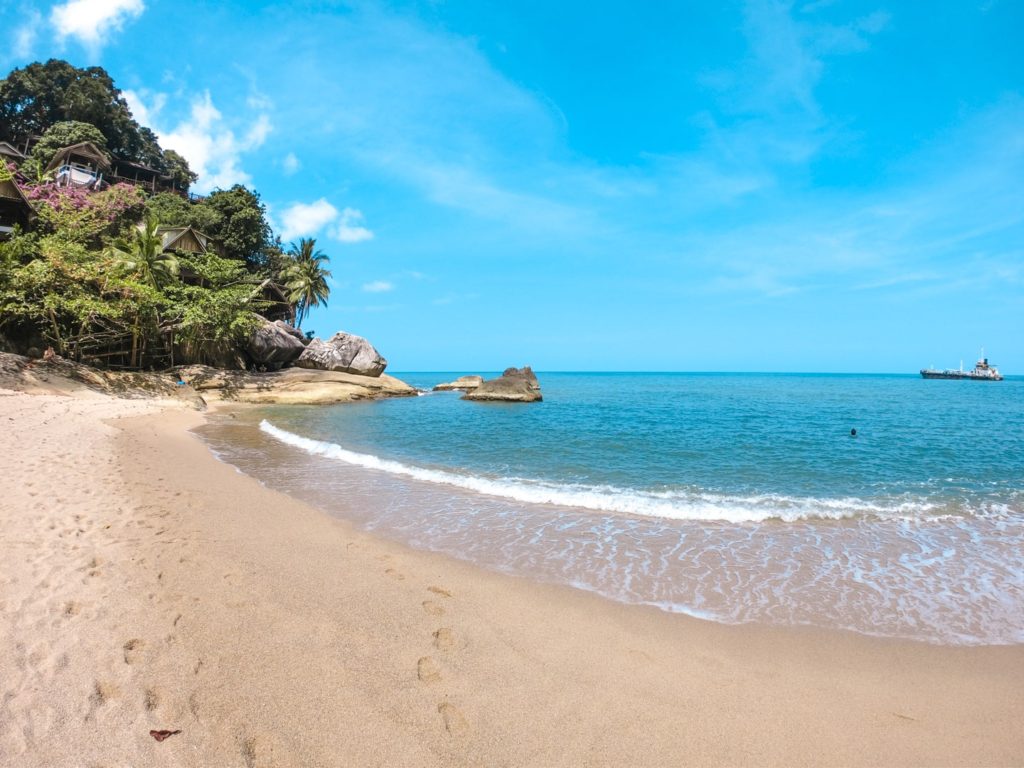 Haad Than Sadet is a cool beach on the east coast of Koh Phangan. We headed there after visiting Than Sadet Waterfall. It was busy, but not too crowded. There are restaurants in the area too.
It's easy to get to Haad Than Sadet by scooter.
More Beautiful Beaches in Koh Phangan to Discover: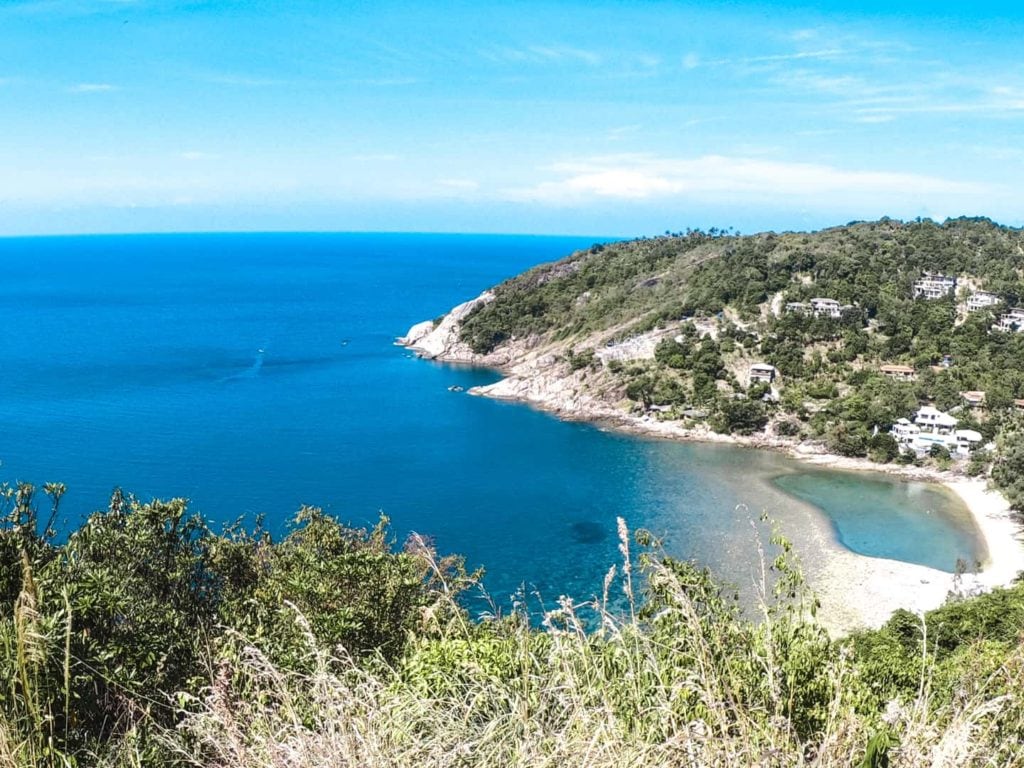 As I said above, there are beautiful beaches everywhere around the island. The ones listed above are my favorites. Here are other beaches to consider if you have more time around Koh Phangan.
Not Sure Where to Stay in Koh Phangan?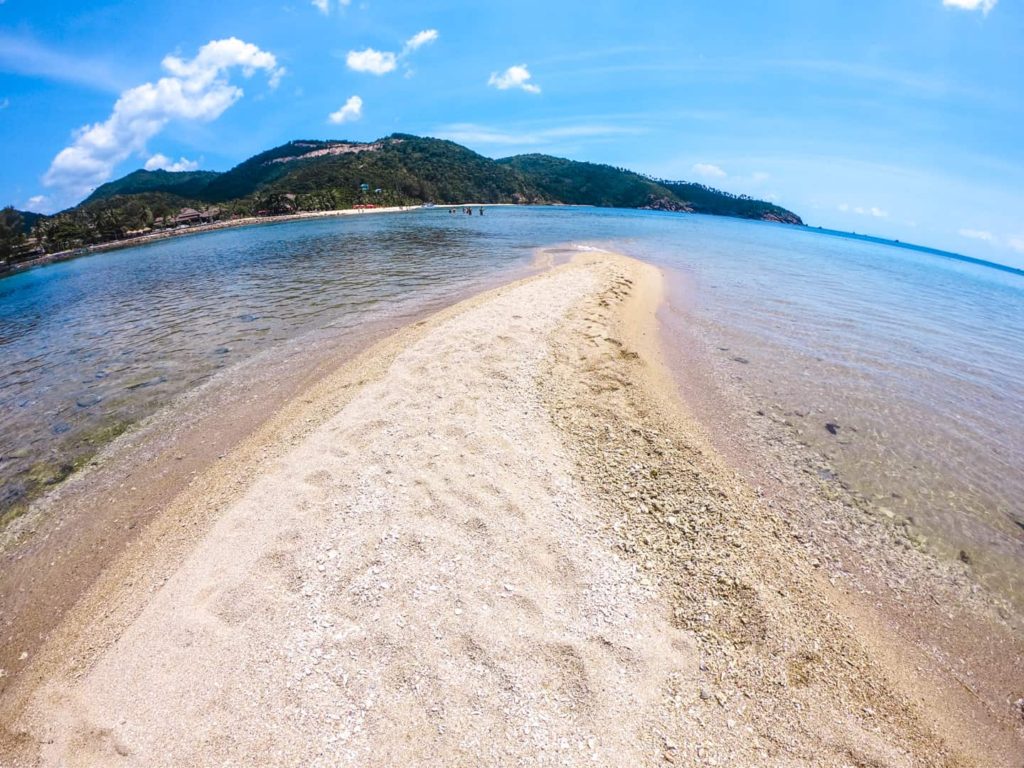 Going to Koh Phangan next? Here are a few options for your stay in Koh Phangan.
Budget: See Sea Backpackers House / Na-Tub Hostel / BeauBo Beach
Mid-range: Carpe Diem Residence / Buri Rasa / Zama Resort
Luxury: Somewhere only we know / Skymoon Resort / Anantara Rasananda
You may also like:
Get your monthly (and funny) dose of adventures! Subscribe now! #YesPlease
Are you enjoying this website? If your answer is yes, you should use my affiliate links to book your accommodation for your next adventure: Booking.com, Agoda and Hostelworld!

Disclaimer: This post may include affiliate links. Happy travels!