Traveling to Hawaii might be a dream for many of us. We've all seen the photos – dreaming of these beaches and epic volcanoes in the background. So, you found a cool flight deal to get to Hawaii and wondering if you can actually afford it? Traveling Hawaii on a budget isn't super easy, but it's not impossible. If you've been wondering if Hawaii is expensive – keep reading.
In this post, I'll be covering different aspects when it comes to budget travel in Hawaii so you can have a rough idea on what to expect cost-wise. I'll give you some budget tips too and alternatives that could be more budget friendly.
Finding Cheap Flights to Hawaii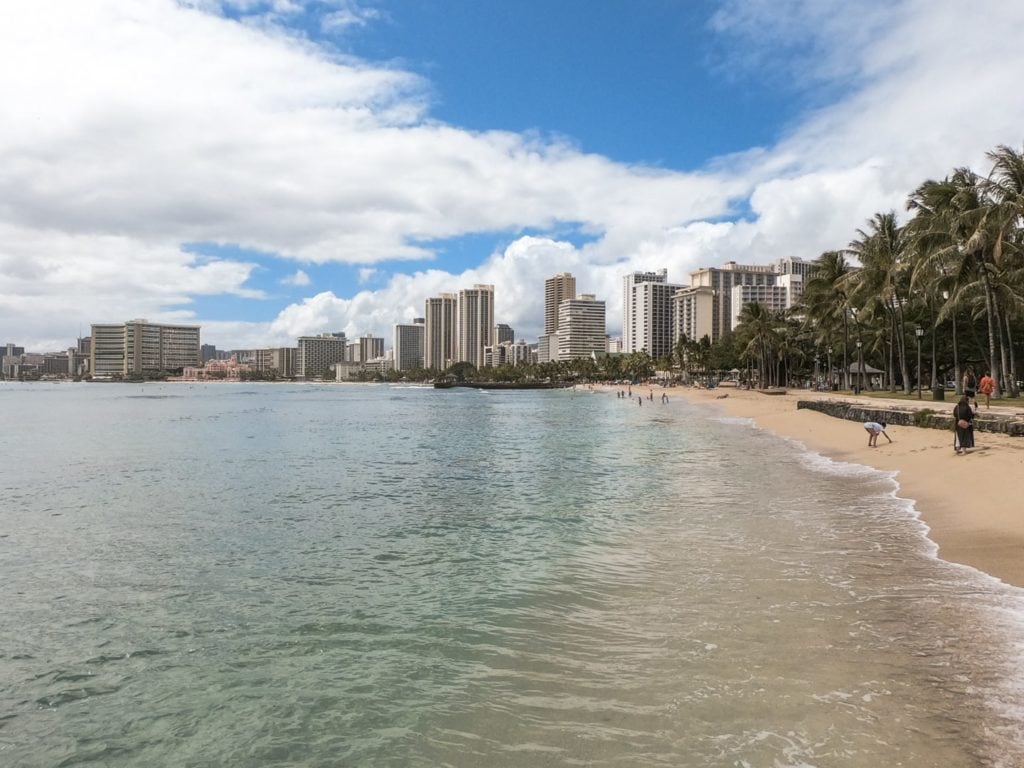 Finding cheap flights to Hawaii isn't that hard. With websites such as Skyscanner, Google Flights or even Secret Flying, it's easy to find great deals.
If you're coming from Asia, you should be able to find great deals with AirAsia and if you're coming from Canada, WestJet normally has great deals too. You can find cheap options in the United States.
To give you an idea, I was flying from Japan and then I was heading to Canada, which was the perfect stop for a break between long flights.
Finding Cheap Accommodation in Hawaii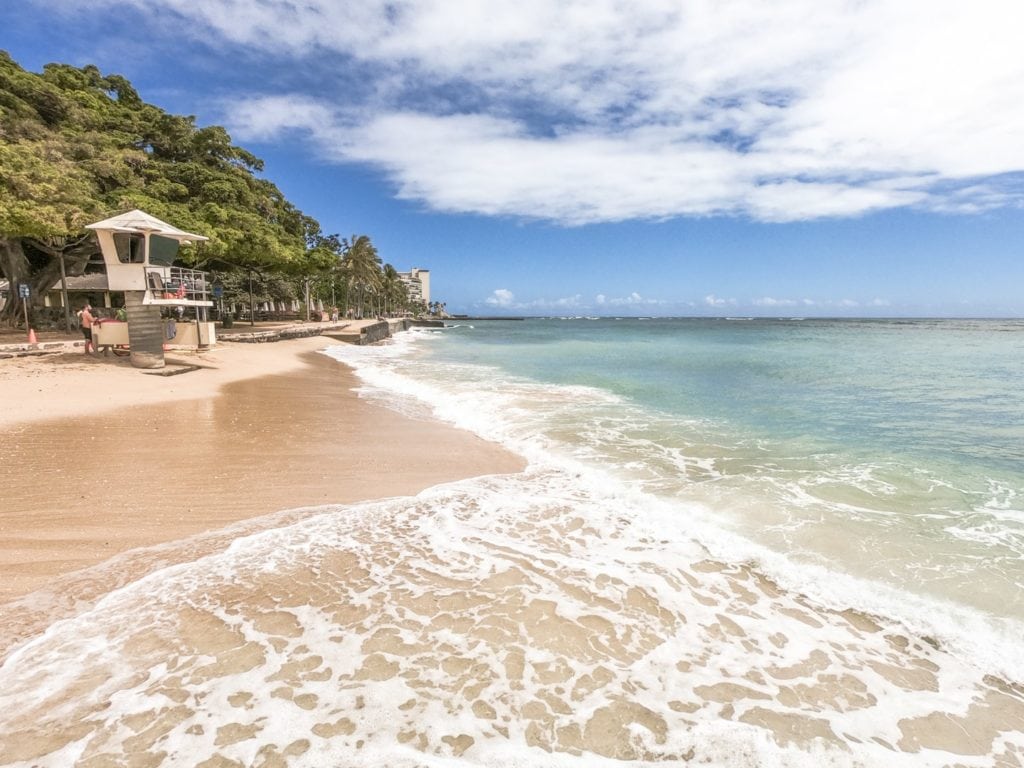 The biggest challenge when it comes to backpacking Hawaii (or just keeping it budget friendly) is the accommodation. Finding cheap accommodation in Hawaii is tough.
Accommodation in Hawaii is generally expensive. It's hard to find something below $35. It also depends on the season – it can be higher or lower depending on the timing. Usually, if you're going to pay $35 for a dorm, or even a room, you would expect a better-looking room. Unfortunately, it is not the case in Hawaii. Buildings are old, the market is high… there's not much you can do about it.
If you think you're better off with Airbnb… well, you're not – the cost is also expensive and the apartments available aren't that special.
That said, you might have to increase your budget or lower your standards when it comes to Hawaii.
Oahu
Hostels in Oahu: Hostelling international Honolulu / Polynesian Hostel Beach Club / Waikiki Beachside Hostel
Mid-Range Hotels in Oahu: East Side of Hanama Bay / Ramada Plaza / Ewa Hotel Waikiki
Luxury Hotels in Oahu: Real Select Vacations / Hampton Inn & Suites / Hokulani Waikiki
Kauai
Mid-Range Hotels in Kauai: Hotel Coral Reef / Banyan Harbor / Kauai Shores Hotel
Luxury Hotels in Kauai: Koa Kea Hotel / Marriott's Waiohai / Koloa Landing Resort
Maui
Hostels in Maui: The Northshore Hostel / Central Maui Hostel / Tiki Beach Hostel
Mid-Range Hotels in Maui: What a wonderful world / Adventure in Paradise / Kahana Villa
Luxury Hotels in Maui: Hyatt Residence Club / Hotel Wailea / Four Seasons Resort
Big Island
Hostels on the Big Island: Camping Cabanas / Hilo Bay Hostel / The Big Island Hostel
Mid-Range Hotels on the Big Island: Hilotown Hale / At the end of the road / Hilo Bay Oceanfront
Luxury Hotels on the Big Island: Four Seasons Resort / Fairmont Orchid / Aston Kona by the Sea
Getting Around Hawaii
Getting around Hawaii by bus
The cheapest way to get around Hawaii is by bus. Whether you want to explore the island or simply reach your destination from the airport, buses are efficient and affordable.
Fare for a one-way ticket: $2.75
Fare for a day pass: $5.50
Getting around Hawaii by moped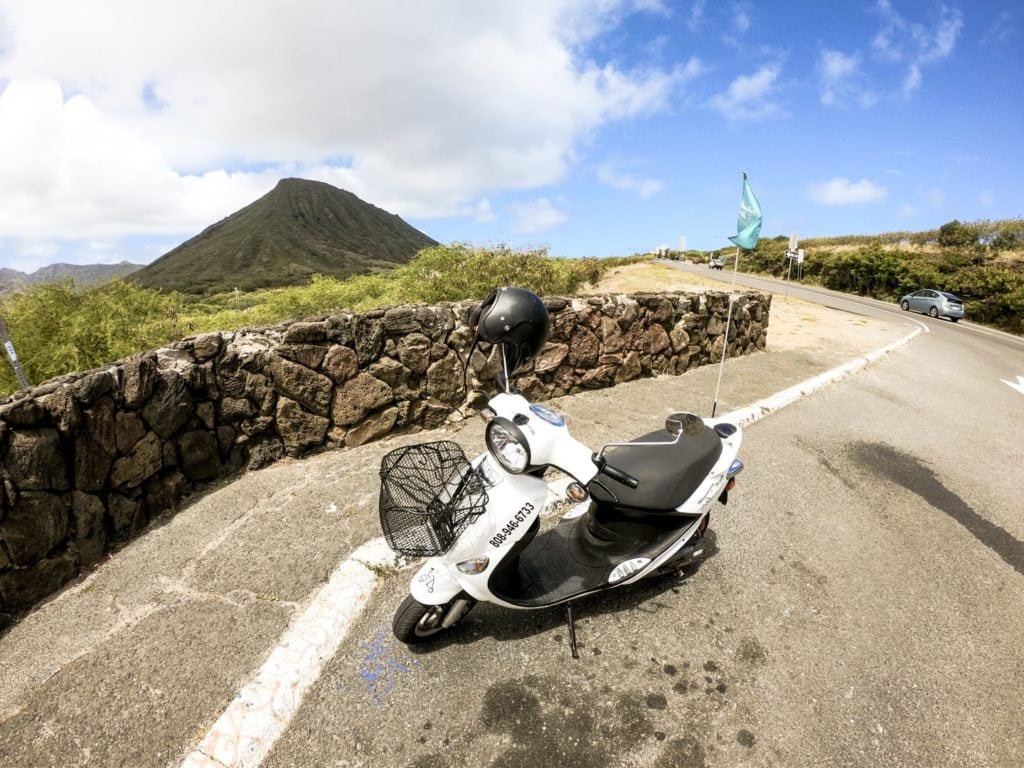 The most fun way to get around is probably by moped or scooter. Although it's quite expensive if I compare to Asia.
I rented my moped for 24 hours for $40. Although, they insisted on the insurance and the overnight parking option, and I fell for it. In total, it cost me a lot more than expected. If you're planning on renting a moped for a few days, then, you will receive discounted rates.
Getting around Hawaii by car
Another option to consider would be by rental car. It's obviously expensive, but it's a safe way to get around without having any limitations like on the mopeds where you need to avoid the highways.
Finding Cheap Restaurants in Hawaii
Eating in Hawaii on a budget was a bit challenging. Depending on where your accommodation is located, you might find supermarkets… or not. I found it hard to find supermarkets in the Waikiki Beach area, which means I wasn't able to cook my own food.
My plan was to avoid expensive restaurants in Hawaii for a few reasons:
You have to tip

Tax is added on the bill

It's pricey
After getting tired of options like Mcdonald's, Subway, etc. I wanted to get a real meal, and it was honestly hard to find something good, healthy without it being super expensive. As a result, I decided to treat myself with pricey restaurants – and it wasn't worth the price. I realized that I could eat for about $10 and it would be better in terms of quality/price.
If you're on a tight budget, your best bet is probably to head to Walmart to buy groceries or to stick to the specials at Mcdonald's.
If you have a mid-range budget, then, you can splurge easily wherever you are. If you love American food, you'll be happy.
Finding Cheap Activities in Hawaii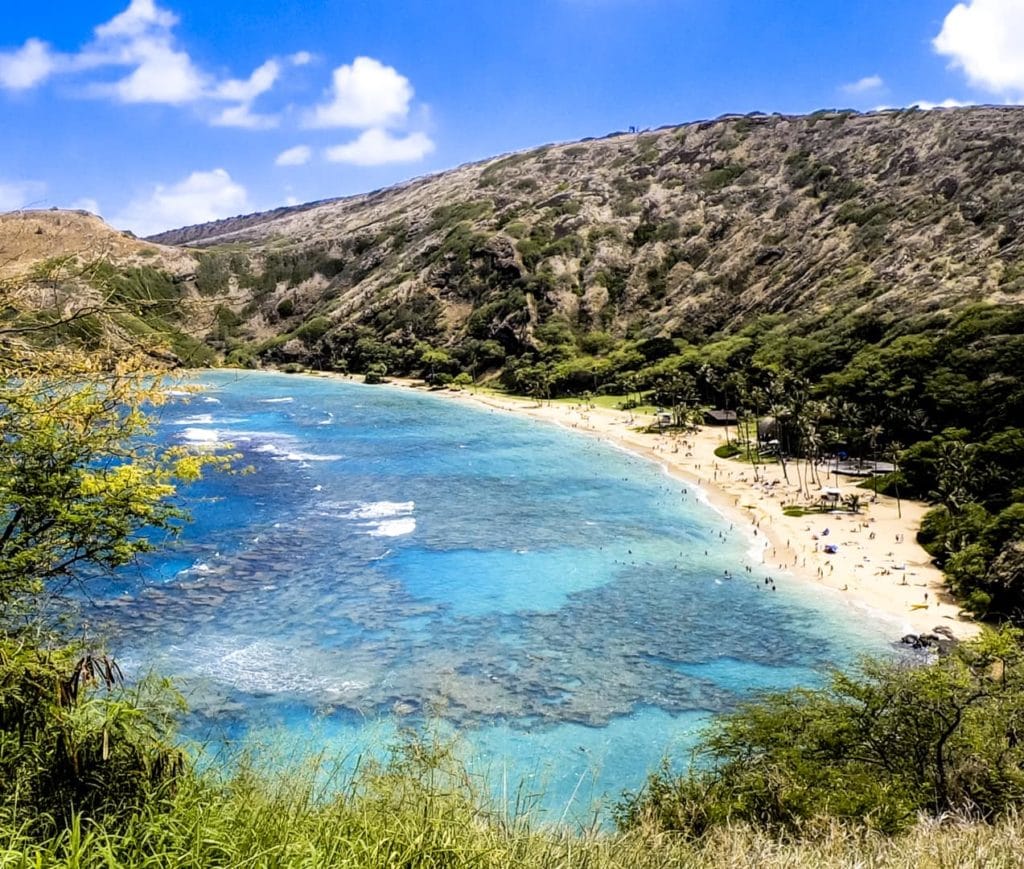 It is quite hard to find cheap activities in Hawaii. Although, if you like hiking, you can hike in many places for free. You might only need to pay for transport to get there.
Also, if you're into beach bumming or surfing, you can do it for cheap – you can rent surfboard on the beach or in your accommodation (if you're lucky).
Other than that, here are some cool activities below $60.
Real Life Example – How Much I Spent in Hawaii in One Week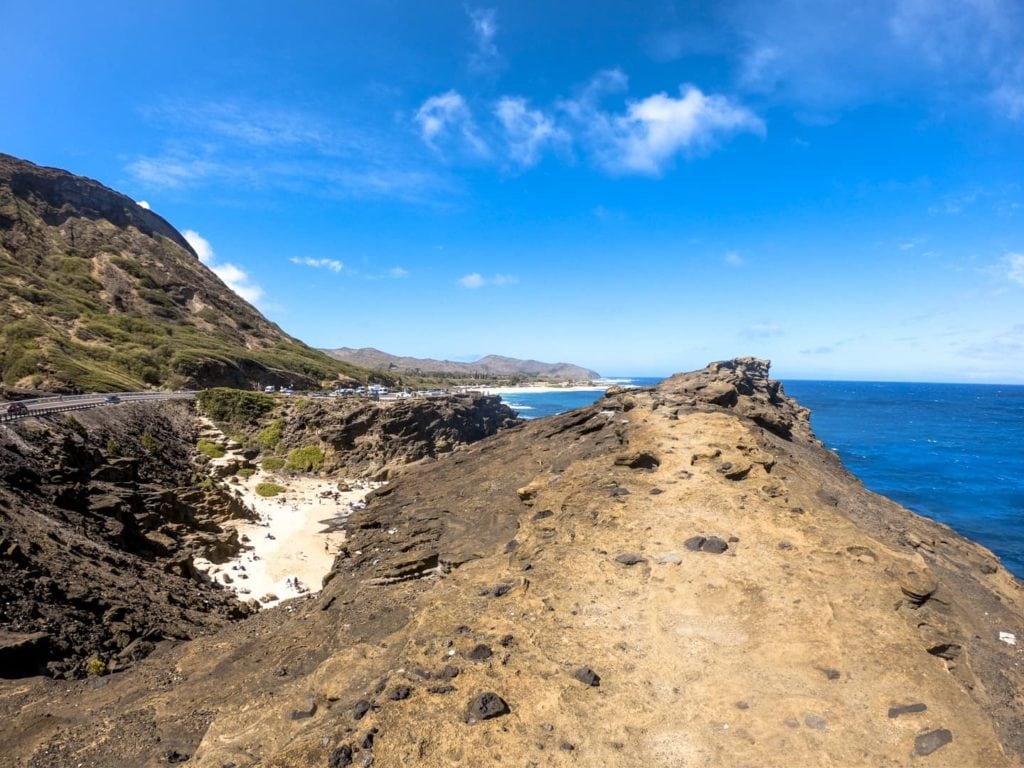 Well – I say one week but I was there for 7 nights, 8 days. You should also know that I was traveling in Oahu so, this applies only for Oahu.
Is Hawaii expensive? Let's see!
Total Spent on Flights |

Budget Travel Hawaii
My flight from Osaka to Honolulu was $195.
My flight from Honolulu to Ottawa was $231.
The total was then $426.
Total Spent in Hawaii |

Budget Travel Hawaii
I spent $822 which includes the following:
Accommodation, luggage storage at the hostel, food, moped rental and activities.
This would be about $102 per day.
Total Spent on Flights and in Hawaii
Big total for flights and the trip: $1248
Can you travel Oahu on a budget? Well – I think it's a tough one.
It could have been cheaper if I had not rented a moped and if I had cooked my own meals. To save money on accommodation, I could have decided to do couchsurfing instead. Overall, Oahu isn't the most budget-friendly place.
What to Pack for Hawaii
These are some beach essential and a few more items you should bring with you while visiting Hawaii.
Do You Need a Visa to Visit Hawaii?
If you need a visa to travel to Hawaii, you can sort it out here.
Travel Insurance in Hawaii
Make sure your travel insurance can cover you in Hawaii (United States). Better be safe than sorry! You can check the options on World Nomads and Safety Wing. If you feel overwhelmed, read more about travel insurance here.
Have you been to Hawaii? What are your top budget tips?
You may also like:
Get your monthly (and funny) dose of adventures! Subscribe now! #YesPlease
Are you enjoying this website? If your answer is yes, you should use my affiliate links to book your accommodation for your next adventure: Booking.com, Agoda and Hostelworld!

Disclaimer: This post may include affiliate links. Happy travels!