Many things have been said about Los Angeles. Some say it is the second most important city in the US, others that it is really dangerous; many affirm it is the capital of the film industry and any others that it's one of the most cosmopolitan cities in the world. They may all be right but if I was to describe it in one word, I would say: huge! And I wouldn't be wrong at all.
Los Angeles is the largest city in California and one of the world's cultural, economic, and entertainment hubs. The countless amounts of tall buildings and of course, the iconic palm trees are the first "wow" factor upon arrival. As expected, there are many things to see and do in LA, but if you are here for a short period of time we've prepared a 2-day fun itinerary so you can enjoy the city essential pulls and not going absolutely crazy. There is something for every taste, so we are sure that you won't get bored.
Also, there are 4 million people living in Los Angeles, so you will find a fusion of cultures that range from local, to Chinese, Japanese, Hindu, Latin, etc.  LA cultural diversity makes it unique and accessible to tourists since it is possible to tour the city without speaking a single word in English.
As I mentioned before, LA is enormous and the distance between places can be huge (you can end up traveling 24.854 miles to get to that are apparently close by) so renting a car is crucial to get to see everything at your own pace and at an affordable rate. Another good tip to save some money: instead of sleeping in LA, you can find accommodations on the city outskirts; these are normally pretty cozy and much more economic!
Are you ready to live an experience American style? Here we go!
Day 1: Hollywood, Beverly Hills and Santa Mónica
Hollywood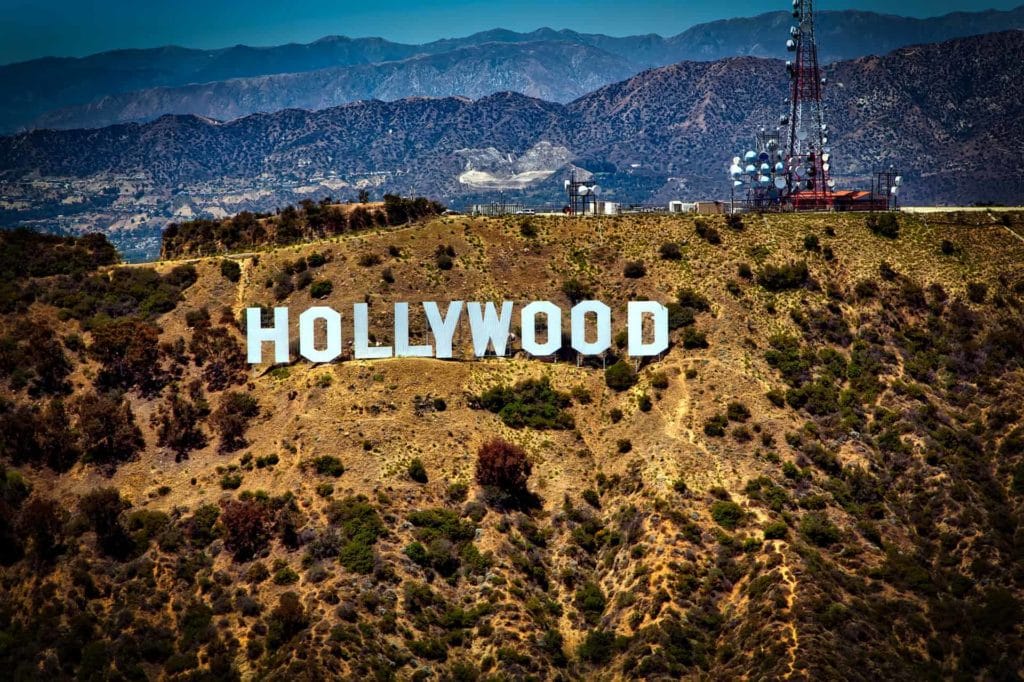 This may sound a little trite but hey, if you are in Los Angeles and you don't go around Hollywood, were you really in Los Angeles?  This is a mandatory stop! Now, first thing's first; nothing better than beginning a journey with a full stomach so my recommendation is to head directly to "The Waffle" right at Sunset Boulevard. Start your day with the best hash brown waffle with bacon eggs you'll ever taste (although my favorite is the Red velvet waffle) and go straight to Hollywood Walk of Fame after breakfast as it is just a few blocks away. Yes, it is essential to walk along the Walk of Fame and spot your favorite artists stars (there are more than 2,400 from Marilyn Monroe to Mickey Mouse). If you really are into the artist's scene, you can then stop at the Grauman Theater or Chinese Theater, where the hand and footprints of numerous celebrities are found. To keep with the iconic vibe, The Hollywood Sign is also a must. You can go up to the Kodak Theater (Dolby) viewpoint; the street that gives the best view to the sign is Beachwood Drive, but you will have to get close enough to see it well, so it is best to climb to Hollywood Lake Park, you'll be able to make the greatest pictures from here!
Beverly Hills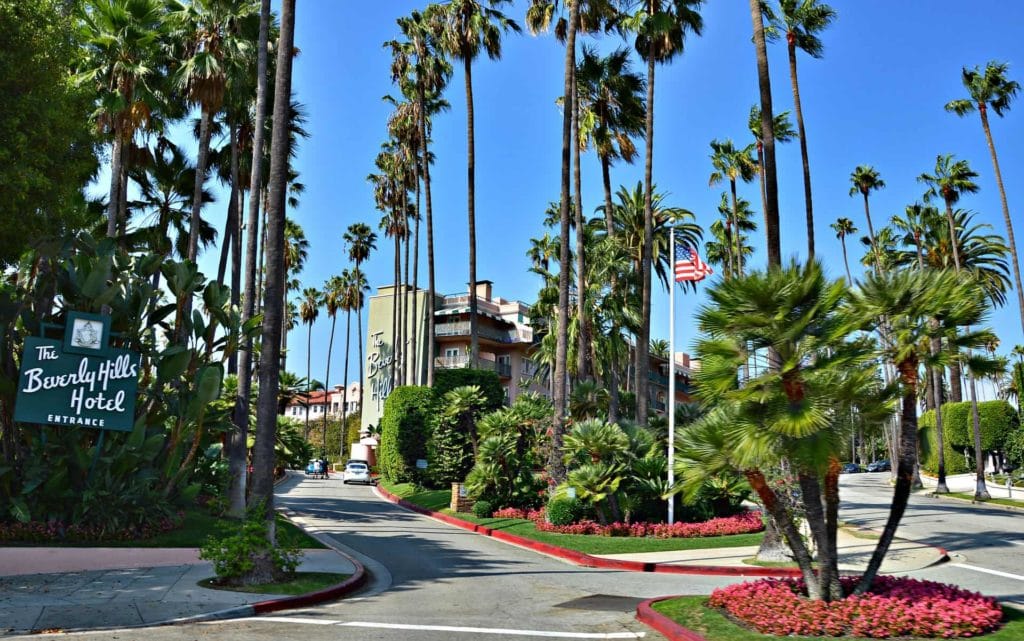 At this point, you may want to have something for lunch and not just "something" but something fancy! There's nothing better for this than Beverly Hills. One of the best restaurants we know is here so hold on to the promise you'll eat a delicious lunch and drive down the hills. Villa Blanca will be waiting for you with the exquisite Mediterranean, Italian and Asian menus at a very reasonable price. Believe me, you won't regret. While already in the most luxurious area of Los Angeles take a stroll around the numerous celebrity mansions. You can actually take a tour of their houses but this normally means long lines and crowds of people. It is better to buy maps with the most popular addresses in a souvenir shop and explore on your own which I highly recommend if you got your rental car. The most flirtatious point in the neighborhood is Rodeo Drive, a boulevard with high-fashion brand stores and jewelry stores that even have piped music. It is in this area where Julia Roberts goes shopping in the epic film "Pretty Woman".
Santa Monica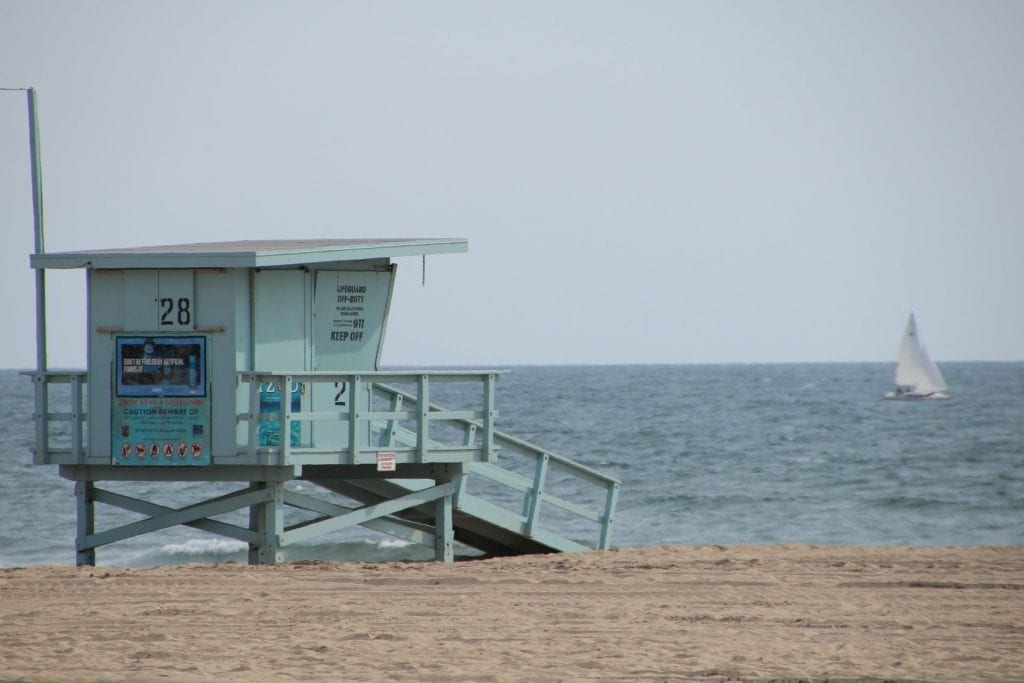 The Santa Monica beach is the best way to end your 1st day in Los Angeles. The Santa Monica pier is the site I liked the most, where the mythical Route 66 ends (don't forget to take pictures of the sign). The also famous "Pacific Park" will indulge you with its Ferris wheel and roller coaster. These are perfect to enjoy at night as they portray awesome views of the area. There are also numerous food stalls and coffee shops on the beach. Watching the beautiful sunset from the pier is priceless!
Day Two: The Griffith Observatory and Downtown 
The Griffith Observatory
For your second and last day in Los Angeles, you got to start the day with energy so go grab breakfast at Café Los Feliz, 2118 Hillhurst Ave. If you are still exhausted from the previous day adventures, don't worry, they also offer a delicious brunch for the "not morning persons".
Now, let's keep things easy… you can head to the celebrated Griffith Observatory, one of the best viewpoints in the city of Los Angeles. This site became especially popular since its appearance in the awarded movie "La La Land". The observatory is a magnificent place to get away from the noise of the city and relax with the views, as well as learning a little more about space. A curious fact: you can access the telescope area for free at night!
If you are wondering how to get up to the Griffith Observatory, it can be accessed by public transport but like everything in Los Angeles, it is easier by car so if you got your car rental in Los Angeles, you should be good.
Downtown Los Angeles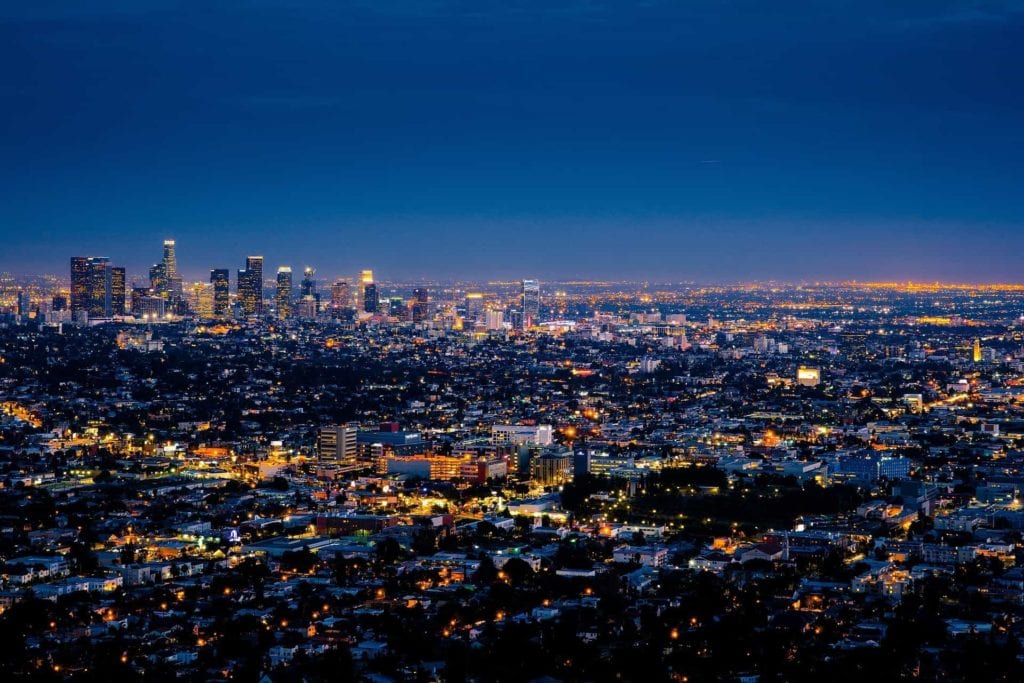 Let's be clear, Downtown Los Angeles can seem a bit dull if you don't know what to do around it. Also, locals say it is not highly recommended to tour the area at night so make sure you do it during the daylight.
Now I will point you some interesting sites to visit in Los Angeles Downtown.
 Los Angeles Town Hall: This building has been the backdrop of several films (do you remember it in Spiderman?). With 138 meters high, this was the tallest building in Los Angeles for several years. Good news is, you can visit its interior simply by passing a security check and paying nothing! Yes, it is free. Go up to the terrace (66th floor) and take some good 360 ° photos of the city.
Walt Disney Center Hall: Let's keep on with the music. The auditorium is named after the famous Walt Disney since it was his wife who donated fifty million dollars for its construction and it was designed by the same artist that created the Bilbao Guggenheim, Frank Gehry. It is located right on the sidewalk in front of the Music Center and it is known by having almost perfect acoustics. I have not attended any concert there, but I hope to do so soon!
China Town: 24 Blocks of pure culture. You can start by visiting the Sun Yat-sen statue, the father of modern China and then go check out the typical restaurants and shops of Chinatown, a good option for a different and exotic lunch. You can also visit, the Thien Hau temple, dedicated to the goddess of the Mazu Sea, protector of fishermen and sailors, among others.
Grand Central Market: Another option if you want to have something to eat and you are not into Chinese food. This is a famous market with delicious and absolutely worthwhile international food stalls.
 Staples Center: This is the headquarters of nothing less than the annual Grammy Awards, Los Angeles Lakers, Los Angeles Clippers, The Kings and countless other shows… If you are able to catch a Lakers game the day of your visit, it would be the finishing touch to end your Los Angeles visit. A curious fact: Michael Jackson's funeral was held here!
If you happen to stay one more day in the city, it would be nice to visit Universal Studios.  Another good idea is to make a little road trip to Malibu and enjoy its warm beaches. Now, if you are more urban, I recommend an excursion to San Diego.
You no longer need to choose between a relaxing beach vacation, a mountain hiking trail or city sightseeing. In Los Angeles, you can really have it all!
Beyond that glamorous city image of the rich and the famous, you will be surprised with everything Los Angeles has to offer. It has a lot for all budgets! From being able to walk on a mountain and breathe fresh air, to swim in warm waters, there are endless incredible reasons to visit Los Angeles so enjoy it!
---
READ MORE ABOUT THE USA
‣ What to do in Rockport, MA
‣ What to do in Las Vegas
‣ What to do in New York
BEFORE YOU GO
☑ Book your flight: If your flight isn't booked yet – check out the flights on Skyscanner or via Google Flights. My top saving tip is flexibility. If you're flexible, you should be able to find a cheaper flight.
☑ Book your accommodation: I always use Airbnb and Booking.com. If you'd rather stay in a hostel, you should take a look at the options on Hostelworld. If you click on the Airbnb link and you don't have an account yet – you'll get a $30 discount on your first booking.
☑ Protect your cute face: Oh, you may want to protect your cute face with a travel medical insurance. I would suggest SafetyWing as they offer the best rates, especially for long-term travelers. Otherwise, you can also take a look at World Nomads.
☑ Pack the essentials: You can consult this list when it's time to pack your bag! Do not leave without a universal charger, a power bank and your passport!
☑  Do you need a visa? If you aren't sure if you need a visa, it would be a smart idea to take a quick look before you go. You can use iVisa – it's super useful and easy to use.
SUPPORT US
Get your monthly (and funny) dose of adventures! Subscribe now! You may also want to follow us on Facebook.
Disclaimer: This post may include affiliate links. If you click one of them, we may receive a cute commission at no extra cost to you. It's a great way to show your support. Thank you.